Cell phone spy software is a must-have free android app for anyone who wants to monitor the actions of another person through their smartphone. As our lives tend to become more hectic, we have to optimize our time, making room for what is truly necessary. By using this app, you can do just that. Cell phone spy software is an app that can be installed on practically any smartphone that runs on android and used to monitor its user throughout the day. Cell phone spy software offers a broad range of features including:. Unless the person knows exactly what to look for, this app remains completely hidden.
There is no way to remove android spy app through App Manager, and even the most tech-savvy kids will not be able to tamper with it. This feature allows you to listen to all mobile phone conversations of the person that you are monitoring.
Precautions Before Installing Spy App on cell phone:
This cell phone spy software not only records all conversations, but it also sends them to your online account, making it easy for you to listen to them. WhatsApp is a very popular app for communication, which is why developers of this cell phone spy software included a function that allows it to record all the text messages that are received and sent through it. Whenever the smartphone is being unlocked, cell phone spy software will make a picture using its frontal camera. Thus, you will always see who is using the phone.
How to Install Cell Phone Spy Software Programs
See all phone history and websites visited from phone's web browser. Get time and date of each visit. We hope these improvements will help you get even more value out of FlexiSPY. FlexiSPY Labs, an internal division of FlexiSPY regularly carry out the most in depth technical tests of competitor products to make sure that we continue to lead the pack.
The results of our testing are used plan our future product developments to make sure our customers always have the best spyphone money can buy. Head on over to spyphonereview. We have a library of videos to help make FlexiSPY easier to use. FlexiSPY is monitoring software that you install on your computer or mobile device. It takes complete control of the device, letting you know everything, no matter where you are.
Some Of The Things You Can Do With FlexiSPY
Parental Control Software Children are surrounded by technology that parents barely understand. FlexiSPY parental control software gives parents the peace of mind that their children are safe. FlexiSPY parental control app will tell you what they won't. Employee Monitoring The biggest threats to businesses come from employees — either unknowingly or as an explicit insider threat. Our employee monitoring software allows you to know everything that happens on your company devices.
Choose from a range of the latest devices — no download, no installation, no hassle. Featured In. With over features it is the most powerful monitoring software for Android.
install spy app via sms;
Frequently Asked Questions and Answers.
spy samsung galaxy note 4 sms.
Who Needs Cell Phone Spy App??
free cell phone spy software for android!
How to install 1TopSpy into target phone?.
cell phone tracker new zealand.
Spy on any computer with our powerful computer monitoring software. Children are surrounded by technology that parents barely understand. Silently monitor all communications, GPS location tracking and user behavior of a smartphone or a computer from any web browser.
Reveal secrets immediately! SPYERA is undetectable cell phone monitoring app and computer monitoring software to protect your family. Monitor everything about phone calls. Call history, call recording, live call listening See everything that's being typed on the target device. Records the entire keystroke history. Access and download photos and videos that were taken by the target device camera.
how to Spy someone without touching the victim phone or installing spying app on phone
Read messages sent and received on chat apps like WhatsApp, Facebook, Snapchat and much more Monitor what web sites are being visited, bandwidth, and login details on those websites. See a record of all locations the device has been.
See version update notices inside your online account, apply updates with just one click. Read direct messages, shares, followers, friends and all activities on social media accounts The spy phone app and computer spy software are totally invisible. It is hidden from the menu and app list.
Uploading logs are totally hidden and can be done by any available connection method — Wi-fi, or Network Data. Control Panel is easy to use and it provides all the captured data in a single report. You can browse categorically in captured data. You can mark as important, print, or export download.
You can see the target device current GPS location remotely or historically movements on a map. After installation spy software you simply log in to your web account and you can then use the specific control center. You can set up the software remotely on your web account.
Installing Cell Phone Spy Software - Step By Step | MobieSpy
Enable or disable any feature, temporary stop spying, or you can uninstall spy software remotely. There are calls from unusual or withheld numbers? Flag data for convenient analysis. Search for reports or create downloadable reports.
Installing Cell Phone Monitoring Software – Step By Step
You need to have access to the target mobile phone. This can be an Android or an iPhone. You can remotely monitor the target device from your phone or from your computer. Remote installation is not possible! We provide step by step user manual. Each step has a screenshot. You need to login to your web account. You can update, upgrade or uninstall it remotely.
Target tablet is the tablet that you wish to spy on.
How to install cell phone spy software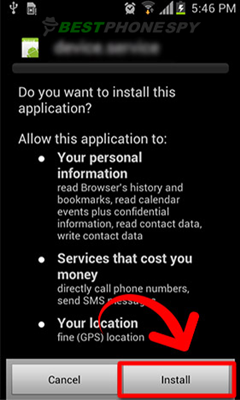 How to install cell phone spy software
How to install cell phone spy software
How to install cell phone spy software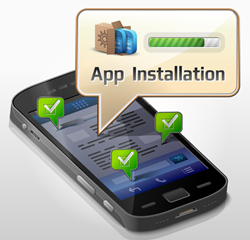 How to install cell phone spy software
How to install cell phone spy software
How to install cell phone spy software
How to install cell phone spy software
---
Copyright 2019 - All Right Reserved
---